Garage Pilates offers a small, intimate Pilates experience for our clientele.
Our Group Reformer Classes are kept very small, more like a semi-private experience. We do this to assist you with proper form and give you appropriate attention to detail. Grip socks required. Our classes are as follows: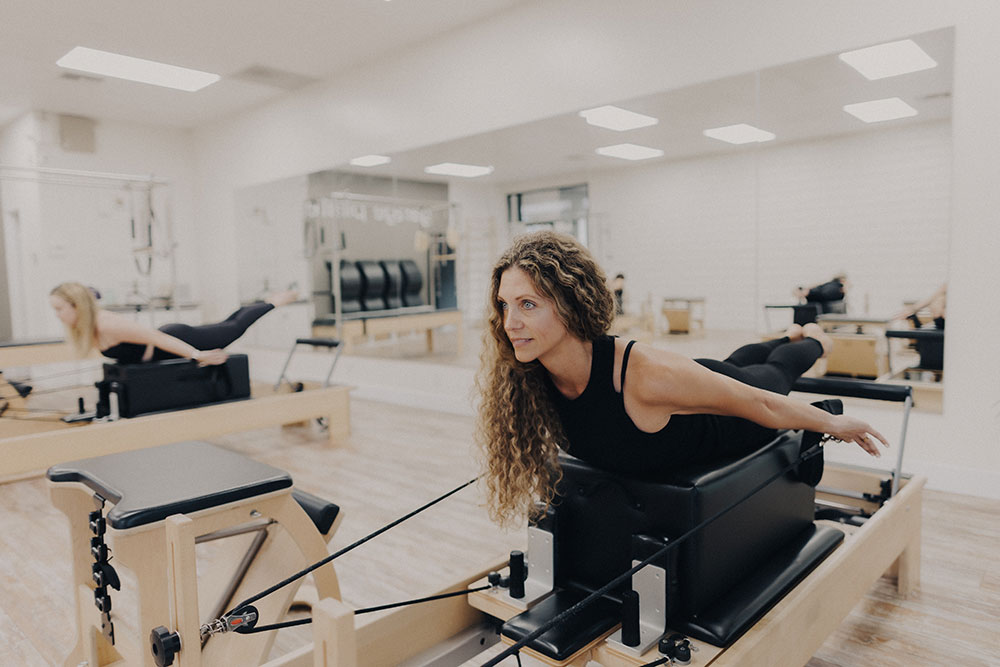 This is ideal for those who are new to Pilates, have limitations they are working through or are just getting back into the studio after a long hiatus. Our experienced instructors will provide specific guidance on the Balanced Body equipment and give detailed information on the fundamentals of Pilates.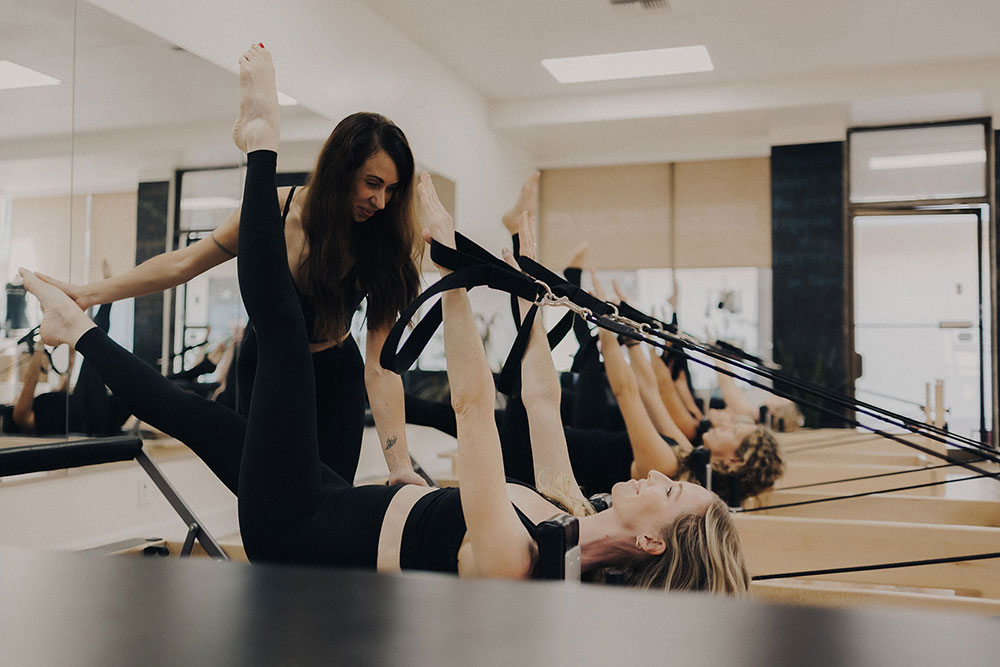 This class offers a versatile workout with options to modify depending on what clients need that day. These classes are effective and thorough and will give you a complete full-body workout.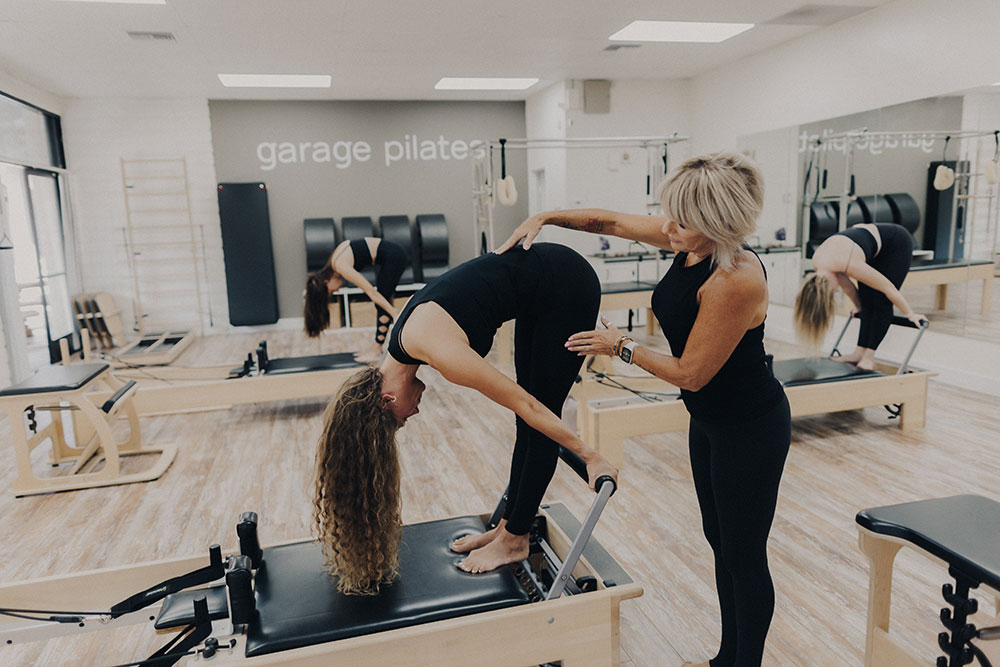 Advanced Pilates Apparatus
Definitely a class for experienced practitioners! This class requires approval from an instructor in order to attend. Expect the unexpected in this workout… Classical, Contemporary, Chair, Reformer, weights, props… everything goes!!!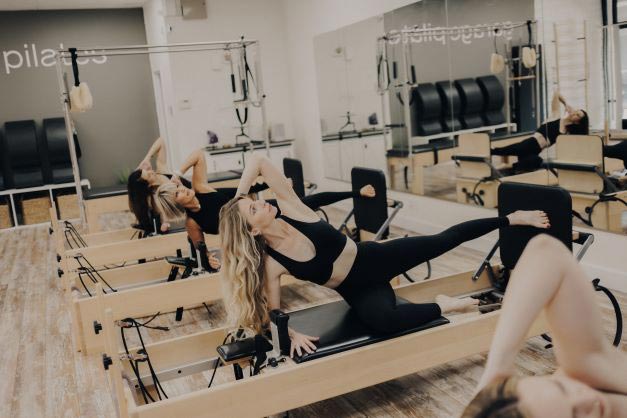 Add extra cardio to the workout with the jump board accessory attached to the foot of the Reformer in this class. Heavy on the legs, this flow is still true to Pilates and provides a full body workout.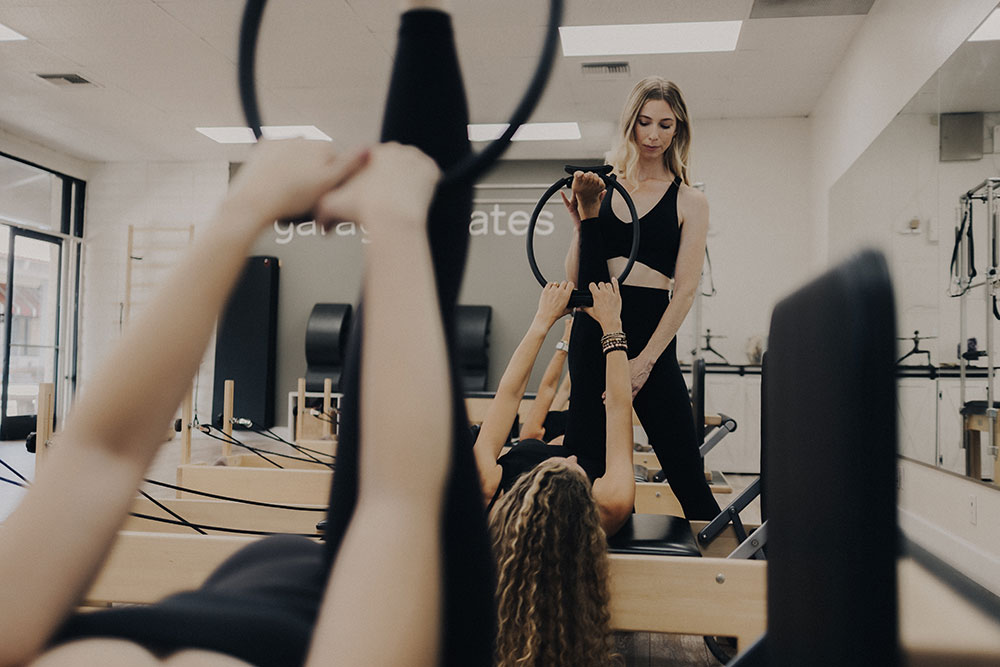 Not for Beginners! This class is half on the Chair and half on the Reformer which allows you to feel the challenging feedback of both these Pilates apparatus combined into one class.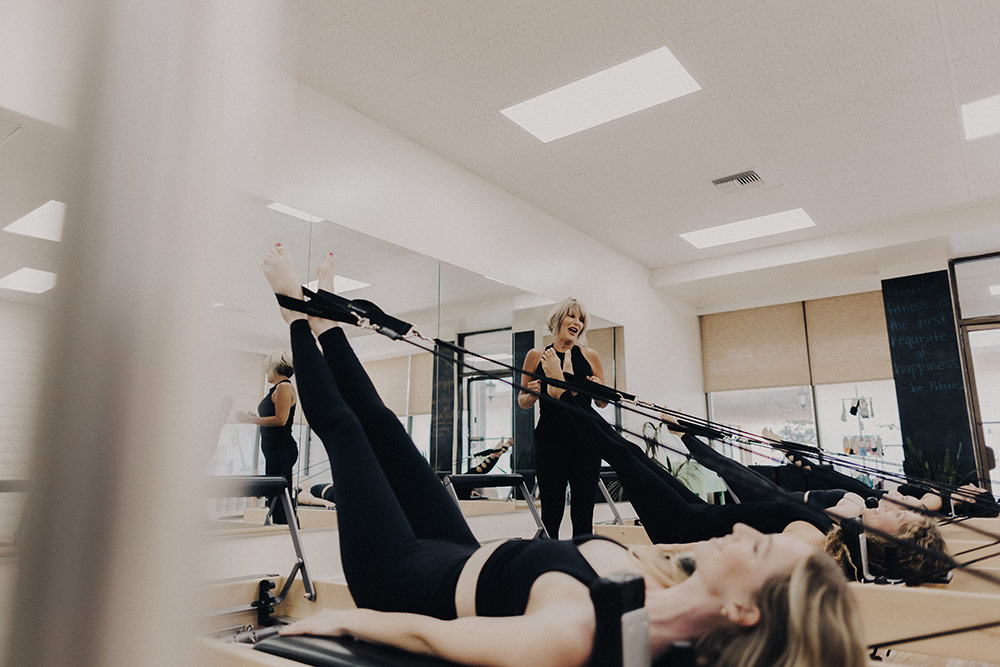 With full body stretches, light twists, emphasis on mobility and friendly joint-opening movements, this class is designed to help restore hips and release lower back pain.
The community and connection felt during a small, intimate Reformer Class of 5 students is motivating and supportive. In addition to these classes, Garage Pilates also offers Private one-on-one lessons in both 50 and 30 minute sessions when there are no classes scheduled. We utilize all Pilates apparatus in these Private workouts: Reformer, Trapeze Table, and Chair. Click the button below to learn more and to book a private lesson.
Package of 5 Classes

$185

Package of 10 Classes

$300

*Wear grip socks, available for purchase in studio.